I tried to hold the IT study meeting in Hanoi
December 17, 2013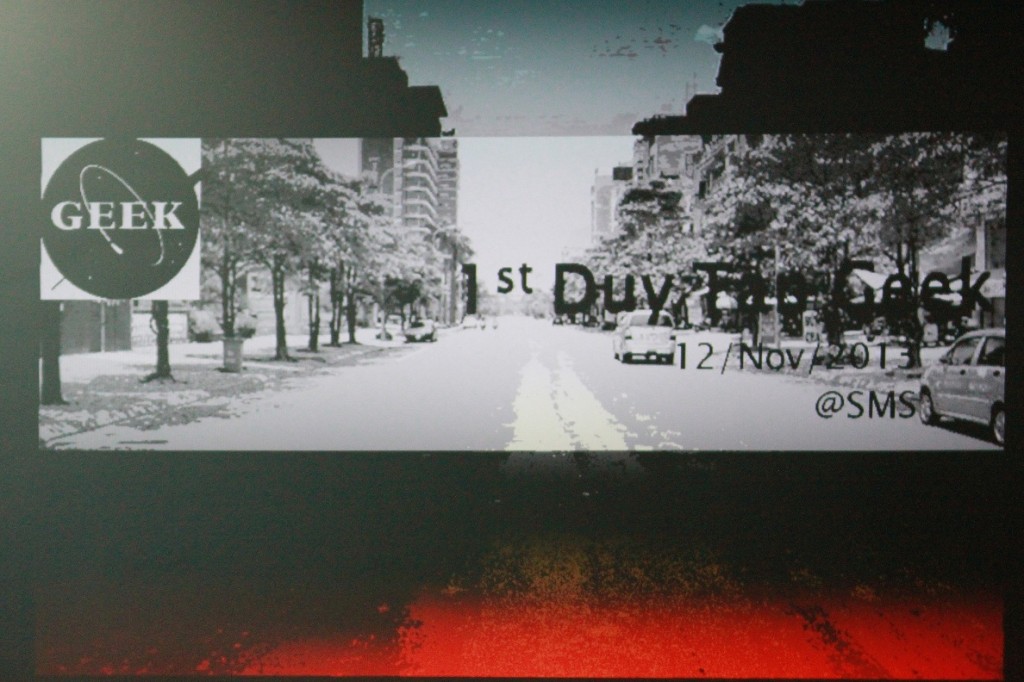 We held the IT event called "Duy Tan Geek" the last week. "Duy Tan" is street name in Hanoi and there are lots of IT companies along Duy Tan street.
We plan to hold it once a month and this was the first one. In this blog, I would like to introduce this event itself and operation as preparation.
Special thanks SMS! Thank you for your cooperation to lend us the office!
Duy Tan Geek data

Date: 12/Dec/2013
Place: SMS VIETNAM CO., LTD.
Address: 5th Fl, AC Building, Alley 78, Duy Tan St., Cau Giay Dist., Hanoi
Price: For free
If you want more detail, please refer this facebook page!
First of all, I would like to describe what is Duy Tan Geek.
Mission of this event
We make Duy Tan street to be a "real" IT special zone with cooperation between companies and universities.
Purposes
In order to improve IT skill of Vietnamese engineers.
In order to provide the opportunity to output and communicate easily.
In order to provide the opportunity to learn the latest technology.
In order to give university students to communicate with top level of engineers and to know how they can work in IT company.
Operation plans
– Style (Increase from step 1 to 3 gradually)
Basically taken in Vietnamese by Vietnamese
Seminar (simple presentation) or Lightening talk with any theme
Seminar with one theme
Events such as Hackathon or workshop…
– Place & estimated number of participants
At the office of host company
20 – 40 persons
– Presenter of seminar
2 presenter from host company
2 presenter from the other companies
– Operation flow
We operate this study group once a month with following this flow below.
Decide the host company
Host company decide the date to hold it and 2 presenters
Host company announces the place and date and invite 2 more presenters from the other companies
Presenters prepare for presentation slide
Hold it
Study event of the day
Secondary, I describe about the first Duy Tan Geek held on 12/Dec.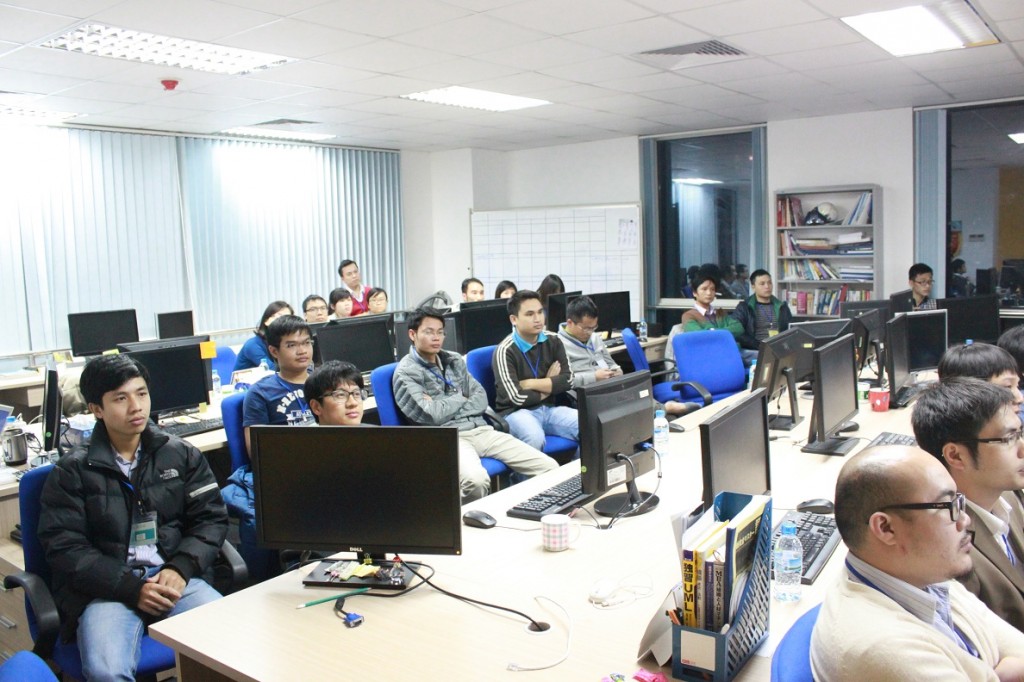 We had 4 presentation totally, and this shows the audiences during certain presentation.
They were really interested in that and listen to presenter very seriously…!
Time schedule of this event was like this below.
18:15  Trend of Japanese IT study group
Tomohide Kakeya @Septeni Technology

18:40  High maintainability software
Nguyen Cuong Viet @Septeni Technology

19:00  Android coding convention and Quality assurance plugin
Le Ngoc Viet @Seta international

19:20  Coding know-how of application for Japanese feature phone
Nguyen Ngoc Huyen @SMS

19:25  Networking (Pizza party)

20:30  End
After 4 presentations, we held pizza party as networking!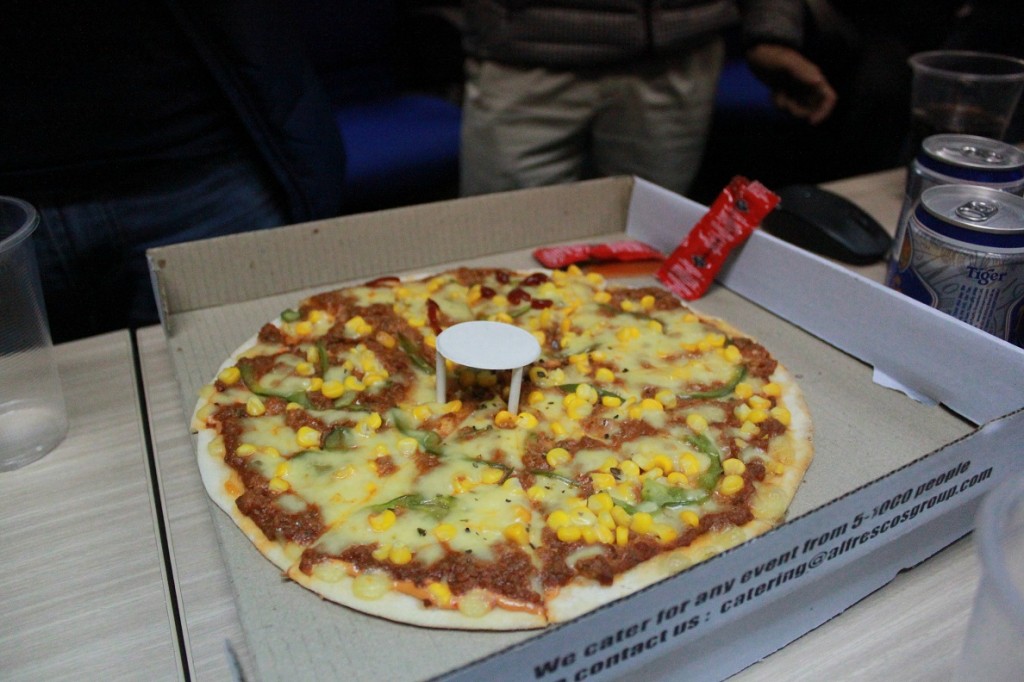 We took a photo together at the end of this event!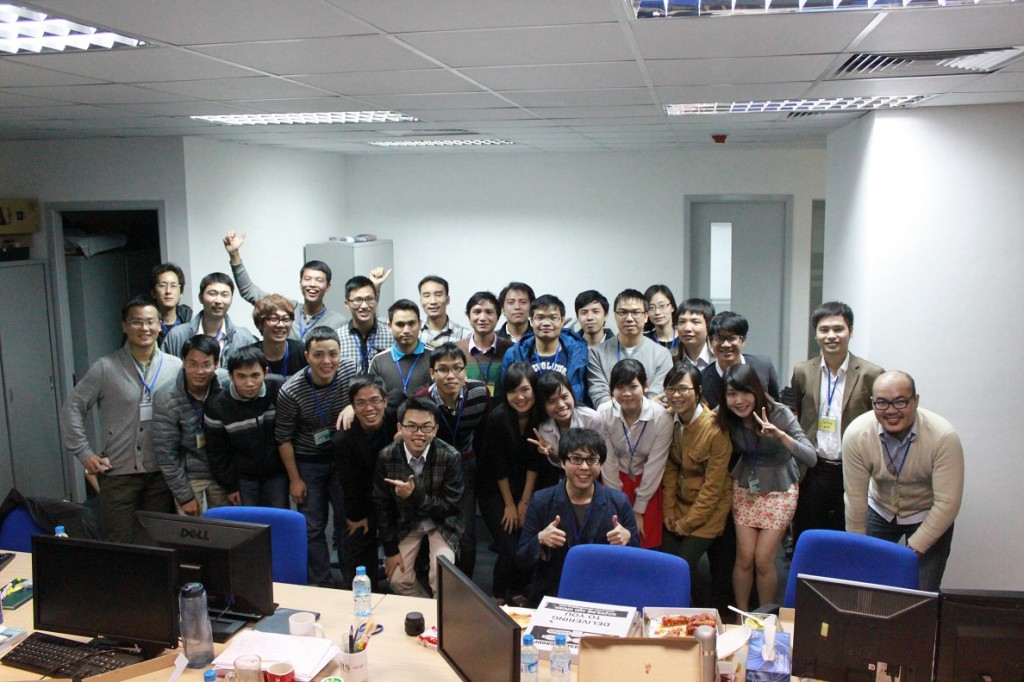 In order to improve IT skill of Vietnamese engineers and IT related students, we would like to advance this event and promote communication between business persons and students from now on.