Corporate culture
January 7, 2015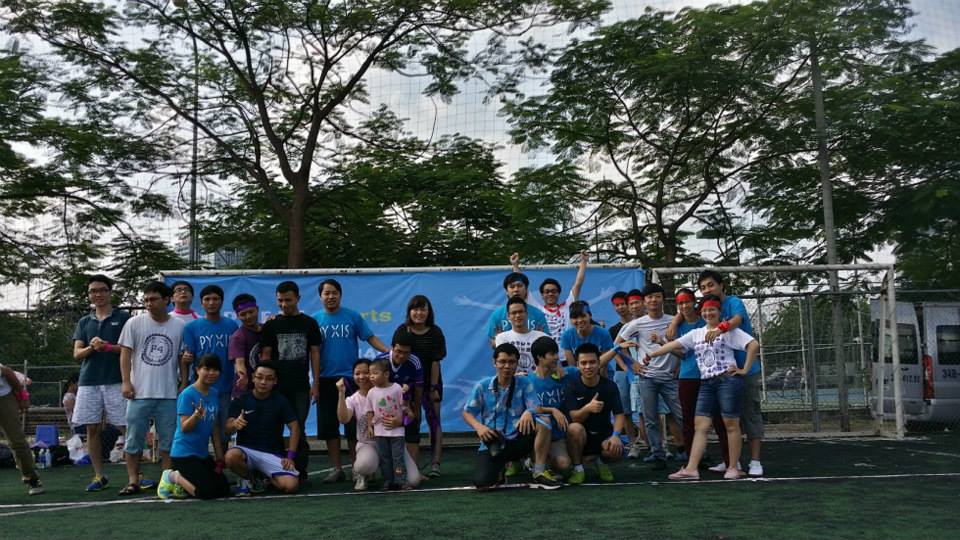 Xin chao moi nguoi! Toi ten la Kakeya, toi la tong giam doc cua cong ty Septeni technology. Nhung tat ca nhan vien goi toi la Kaka… boi vi phat am cua ten toi rat kho.
Recently, my biggest theme in my mind is "Corporate culture" because I really feel that it's very important. However, I haven't grown it up strictly despite that I feel it's important and I thought it over by my self.
At the end of the last month, one of our members suggested to me to hold "TechTalk", which is a kind of event to share our knowledge each other and I like this kind of activity.
I though this was good timing to consider of corporate culture deeply and spread it to the entire of our company.
In this article, I would like to explain my thought about it.
What's the most important thing in our company?
I want you to consider of it and I think there is no answer (or lots of answers). But I think it should be corporate culture.
I met 2 books
In order to grow up corporate culture, I was researching lots of things for a period of time. Then I met these 2 books.
Both these books describe corporate culture of Google and I was very moved and attracted by them. So I decided that I refer these books to grow up our culture.
What is corporate culture?
Team Geek says:
Strong culture is open against improvement but defensive against harmful and rapid changes.
How Google Works says:
We must attract Smart Creative. The starting point is corporate culture.
Smart Creative
How Google Works also says the main factors as Smart Creative are:
High expert knowledge
High analytical skills
Excellent business sense
Strong competitive spirit
Lots of fresh ideas
Strong curiosity
Don't be afraid of risks and failures
Voluntary
Can pay attention to very small points
Good at communicating
But I think if we can really satisfy all of them, we are super man! So this book listed up common factors like this
Business sense
Expert knowledge
Creative energy
Attitude to try performing duties by themselves
And it says corporate culture is "starting point" to grow up or gather these kinds of human resources.
Team geek
Team Geek says we need these attitudes in order to build "team geek".
Don't hide but share.
Don't work alone.
Fail and learn.
I think "hide" and "work alone" is almost same things and we can't get any feedback from the other persons if we do. This causes very slot improvement clearly. Fail is an important experience and it can be a skill to learn not to occur the same fail.
These are simple but very important attitude. But we have to consider of current internet industry. Lots of workshops or study group are held everyday, our system is based on OSS which has been developed by programmers who has strong passion and mind to contribute. This is team geek itself!
This book also suggest 3 important minds.
Humility
You are not the center of the world. You are not perfect and completely correct. Keep improving yourself.

Respect
Appreciate your colleagues sincerely. Deal with them as one person and evaluate highly their skills and outputs.

Trust
Trust that the others are talented and act correctly. Then, you can let them work.
Corporate culture of SEPTENI TECHNOLOGY
With referring them, I would like to grow up these culture with our members from now on.
In order to grow up this culture, we admire these attitudes.
Professional
Learn and improve by ourselves
Geeky
Never compromise, keep learning deeply
Social
Improve together with sharing
Conversely, we criticize these attitudes.
Hide without sharing
Give up soon and don't consider deeply or rely on the others soon
Do tasks of their own and don't help the others
Do only what is said, don't do anything that is not said by managers or customers
Also, in order to grow up this culture, we would like to keep TechTalk event in our company, or keep operating this kind of IT event with cooperating with periphery companies and university. On the other hand, we hold events once a month to grow up teamwork. The photo at the top of this article is the one of Undou-kai, which is one of events.
However, of course, we don't "compromise". We must keep growing it up more and we would like to make "tricks" for that from now on. Hackathon? Contribute to OSS? Let's discuss with us!
Now we're looking for professional, geeky and social engineers! If you think you want to learn and improve together with us, please apply for it from our website!